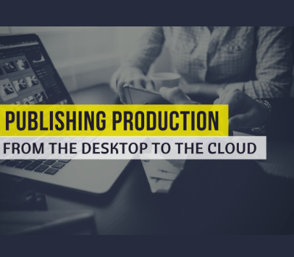 We have recently share a presentation, entitled Publishing Production: From the Desktop to the Cloud, which is now available online to view. The presentation was first used as part of our technology showcase by CEO, Darren Ryan, at the Frankfurt Book Fair in 2015.

The presentation explores how the publishing landscape is evolving from a format-driven industry to a content-focussed one. Yet despite these accepted developments, much has not changed in the way of workflow to meet the new requirements of publishers, and as such many processes and technology solutions should be adapted to meet the current climate. This presentation looks at moving from a static desktop-based workflow to that of a collaborative cloud-based one, with a keen focus on the content versus format debate.

The presentation is also featured on the SlideShare homepage, as chosen by the platform's editorial team. To view the presentation in full, click the badge below.