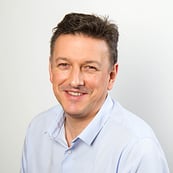 Name: Rob Burleigh
Title: Managing Director
Company: Burleigh Dodds Science Publishing
What inspired you to found Burleigh Dodds Science Publishing?
I think it was more an alignment of the planets rather than inspiration, if I'm honest. Following various informal discussions in late 2014 about starting a new publishing business and following the sale of Woodhead Publishing the previous year, things only really fell into place when Francis became available at the end of that year. Francis was instrumental in establishing the editorial strategy at Woodhead Publishing, whose books were held in such high regard among researchers and within the publishing industry. It was then a race to get the business set up as soon as possible, which we achieved in March 2015. The amount of money being 'ploughed' into agricultural science research made this an obvious subject to publish in.
As a new independent publisher, what is the niche that Burleigh Dodds offers?
We publish multi-contributor books in agricultural science. What makes us different is that in times where we have an information overload and researchers and academics have limited time to find, let alone read the latest research on a topic, our books bring together that research into one, or sometimes two, easy access volumes. Moreover, we make each chapter, which is written by an expert in their field, available to readers as an individual piece of content. In a world of 50 million articles, with over 2 million articles published each year, our volumes provide researchers with an authoritative guide to the key research that matters to them.
What are the biggest changes you've seen in the publishing industry since you started your publishing career?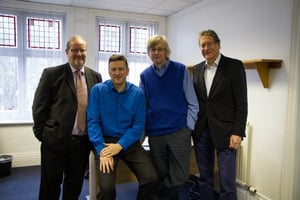 Apart from the obvious shift from print to electronic, three things stand out for me. Firstly, the sheer volume of scholarly articles being produced. Secondly, the access to technological solutions that are now available to publishers at low cost. Finally, the variety of sales and marketing channels that publishers now need to service.
What has remained static over the years that is fundamental to publishing?
That print books are not going away despite all the obituaries over the years. Quality of content, editors and authors is still fundamental to a successful book. Finally, science doesn't stand still, so there are always books to publish.
New trends in scientific publishing are challenging traditional editorial models providing alternatives to how science is communicated, discussed and reviewed. What's your view on what's happening and how readers are digesting content?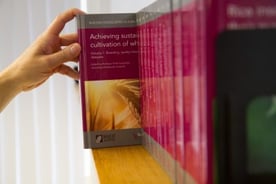 Although there are many new ways of processing, storing and circulating scholarly content (e.g. the emergence of open, post-publication types of peer-review and the proliferation of open access channels for viewing free versions of content), researchers still value the traditional peer-review services supplied by publishers as well as the final published 'version of record' of an article or chapter that publishers provide.
What do you consider to be the major hurdle for scientific publishing to overcome in the next few years?
My colleague Francis Dodds recently wrote a piece on how researcher's collaboration and sharing of content will pose an important challenge to academic publishers. How publishers adapt and embrace that will be interesting to see. The rapid development of scholarly collaboration networks (SCNs) such as ResearchGate has made it much easier for researchers to circulate their work, including the final published versions of journal articles or book chapters. Protecting publisher revenue streams, without disrupting the collaboration needed to advance research, is a major challenge.
Given all the changes happening in the industry, how do you think publishing production is evolving?
I think the first thing to say is that the market seems to be flooded with companies offering production and editorial services now. Certainly, access to low cost technology seems to have sparked this growth. That said, the fundamentals remain reasonably constant. Ultimately, we need to supply content to readers in the formats they want to read it in. PDF still seems to be the standard for most but offering all the mobile options as well is equally the standard. What we notice is the advancement in typesetting tools, particularly access for authors to edit on-screen rather than PDF mark-up. This and other advancements benefit and speed up the production process, allowing us to publish the book earlier than would previously have been achievable.
What do you value in a relationship with an external publishing partner?
Trust. As a small publisher, publishing premium products with very limited resources and in-house editorial and production expertise, it is imperative we trust our external publishing partners to deliver the high-quality books we require.