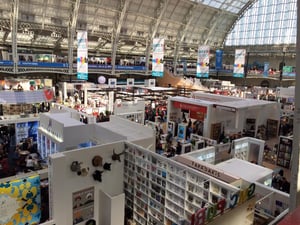 Last week Deanta wrapped up a very successful London Book Fair. The event represents a core part of the publishing industry calendar, and is always an excellent opportunity to meet with like minds to discuss new developments, innovations and possible future directions for the industry as a whole. Members of international team from all over the world joined together to represent Deanta.
Over the course of the three day period we met with many publishers from around the globe. The key topic that consistently came up in these discussions was the importance of incorporating a central and collaborative technology solution into what is often otherwise a very traditional workflow for many publishers. Despite the advent of digital and its wide reaching influence, many publishers across all sectors are still tied to a strictly print or PDF-based workflow.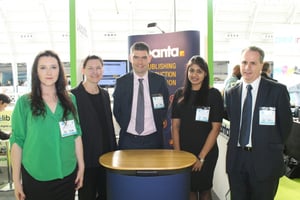 In addition to a very busy calendar, we enjoyed the opportunity to meet with a diverse range of people across the industry, who had many unique insights to share. On the Wednesday our CEO, Darren Ryan, presented a technology session entitled 'Real Content Collaboration and the End of Outsourcing'. The discussion took a serious look at the traditional BPO model of service provisions, and identified the opportunity to develop a new relationship model based on content collaboration and supported by technology. During the session Darren also provided guests with a brief demo of our own production platform, Lanstad.
And finally, we launched a new stream in our solution offerings: creative services. The service includes development of bespoke book cover design, and creative marketing solutions including the creation of book microsites, which can direct traffic to preferred point of purchase, tailored social media pages, animated covers or book trailers and much more.
To find out more about Deanta's production resourcing, creative services or the Lanstad technology solution, follow the links or get in touch.