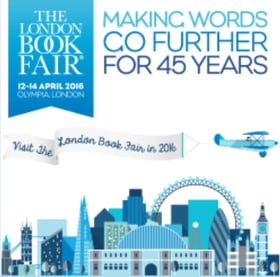 We are just a short few weeks from London Book Fair 2016, which marks the 45th anniversary of one of the largest events in the global publishing calendar. It is a fantastic opportunity to explore new innovations in publishing, discuss rights, network with peers and consider further developments are predicted to come over the next year.
During the fair we will be hosting a technology seminar, exploring some key issues within the publishing services industry, and showcasing our publishing production platform, Lanstad. Be sure to lock it in your calendar and head to the Tech Theatre to check it out.
To find out what else is on at the fair, take a look at the London Book Fair website.
Tech Session: Wednesday 13th April 10.30 AM
Real Content Collaboration and the End of 'Outsourcing'
Deanta's CEO, Darren Ryan, will discuss 'Real Content Collaboration and the End of Outsourcing' during his session at the Tech Theatre at LBF 2016. The presentation will focus on how evolving publishing requirements and technologies have begun to change the shape of the traditional relationship between the publisher and supplier. The talk will explore the shift from BPO models of 'outsourcing' to a more dynamic and lateral 're-sourcing' model, based on content collaboration enabled by cloud-based production platforms. The presentation will conclude with a brief demo of our own technology platform, Lanstad.
Meet us at Stand 3B42
Come and meet with members of our management and production team during London Book Fair 2016 at our exhibition stand in the Tech Zone. To arrange a meeting with our team please call +353 87 6481853 or email info@deantaglobal.com.