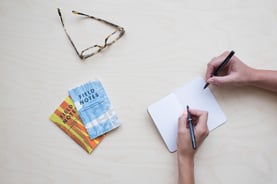 Due to continued expansion, we are seeking a project manager to handle academic books. The project manager will liaise with publishers; authors; freelance copy editors, proofreaders and indexers; and in-house departments including typesetting and artwork to see books through their life cycle. The successful candidate will require editorial experience as well as project management experience in the field of academic publishing.
We require someone who can confidently:
handle multiple projects simultaneously
meet deadlines
manage teams of operators in remote locations
follow style guides rigorously
monitor quality
The successful candidate will need good knowledge of publishing styles, nomenclature and procedures.
This is a full-time, salaried position based in our Dublin office. Please send applications including a CV and cover letter to michelle@deantaglobal.com by 4 March 2016.