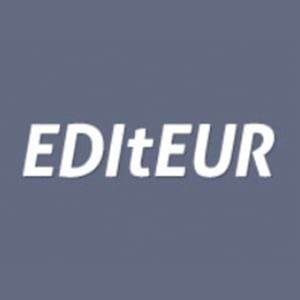 We are pleased to announce our new membership with EDitEUR, the acknowledged leader in establishing global standards for the exchange of bibliographic information and e-commerce messages in book and journal publishing. The international organisation has members across 23 different countries, including most of Europe, as well as Australia, United States and Japan. Deanta will represent the first Irish company to join EDitEUR.
Our membership reflects our continuing interest in exploring better ways to manage and incorporate enhanced metadata within the production process to improve publishing efficiency.
To find out more about the implementation of ONIX 2.1, 3.0 and enhanced metadata for publishers, take a look at our question and answer white paper, featuring EDitEUR's Executive Director, Graham Bell, and Renee Register, author of The Metadata Handbook.